Denver Real Estate
More than an agent.
"Hiring Brandi as our Realtor is the best decision we've made as a couple since we got married."
— Carly & Brad Schlafer

It's my great honor and joy to affect my clients' lives in a truly meaningful way. This is not simple coincidence, it's my mission.

Buying or selling a home is a monumental milestone and one of the biggest investments many individuals will make in a lifetime. In this process, your highest well-being is my number one priority. This means I'm constantly working for your best interest financially, emotionally, mentally, and lifestyle-wise. I consider it not only my personal duty to care for your best interest, it's also my fundamental passion.

With a background in marketing, public relations, and sales, my professional experience brings vital practical components to your investment. I also offer a construction-based perspective, having honed my skill set working alongside my father — the most prolific custom home designer and builder in the Genesee foothills. To this day, I continue to work with custom home clients in various capacities, including helping to select all design elements — from color palette to tile, and from hardwood to granite. This additional strength allows me to provide a unique eye when it comes to optimally marketing your home or helping you to identify your new one.

But enough from me! Here are the most common ways my clients are describing me and my service:

"Brandi is...

a confidant
an excellent communicator
extremely genuine
caring

Brandi...

makes this big life decision easy and fun
leaves no detail unchecked
goes above and beyond"

Feel free to request references!
My Commitment
You will experience truly exceptional service.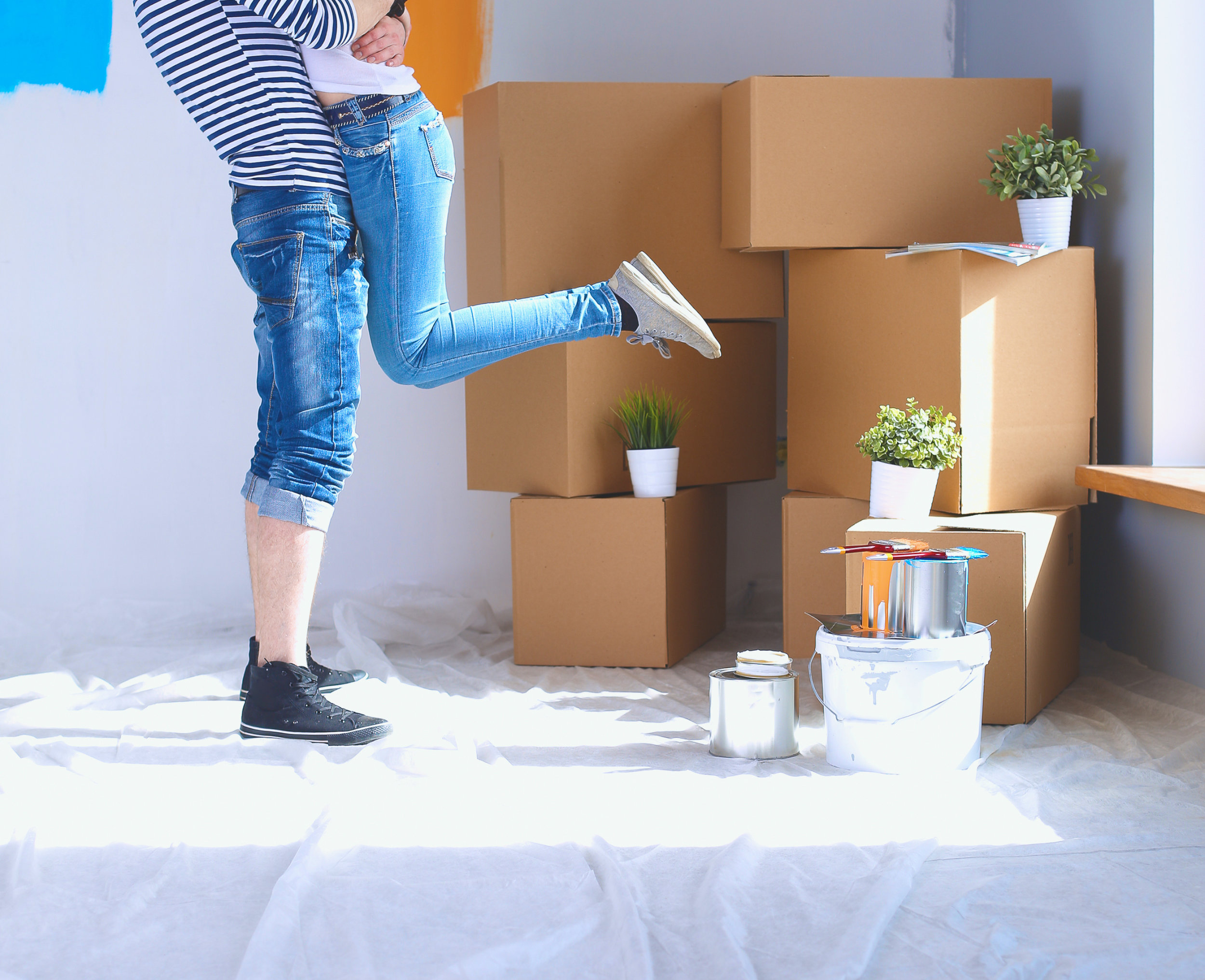 From the source...
"Brandi Wolff was THE most amazing thing that ever could have happened to us!! She made our first home buying purchase easy, informative, and - most importantly - so much fun! Brandi was there for us literally day and night with any questions. She helped us every step of the way and made what can be a daunting task an absolute breeze. I tell anyone I can that's looking to buy or sell a home in the area they should reach out to her! Not only is she an amazing realtor, she is now a LIFELONG friend!"
— Taylor S. + Nick D.
"We thought we might be moving soon and not having lived in the area for very long, we really didn't know any realtors. Brandi knocked on our door shortly after selling our neighbor's house and I knew we found the right realtor. Her cheerful, positive disposition and professional presence were just what we needed. She did an outstanding job marketing our home, including pictures that were better than we could've hoped for. A special kudos to Brandi for putting up with a third party in the transaction, the relocation company."
— Sue + Jim O.
"Brandi was amazing to work with through the whole process. My husband and I knew what we wanted and moved very quickly and she had our backs the whole way! She did some great negotiating for us and we got our dream home because of it! She got us the most thoughtful gift at closing and put together an amazing binder of documents and recommendations for us to keep. She goes above and beyond for her clients and I would HIGHLY recommend her to anyone in the Denver area!"
— Madeline + Logan O.
"Thank you so much for finding us the perfect home. You have been beyond an incredible Realtor — you have been a confidant and a friend. You have seriously gone above and beyond throughout this whole process — from meeting with us for 2.5 hours the very same day that we signed our contract with you; to pre-scoping houses and knowing what we would/wouldn't like; to being available at all hours of the day and in constant communication with us; to being on-site through the inspection, bringing in the right experts to review the house, and making sure no detail was left unchecked. You made this huge decision and life step easy and fun for us, and we could not even begin to describe our gratitude. Brad was not being hyperbolic when he said the best decision we've made since being married is hiring you as our Realtor — we really feel that way! You have found us the house where we are going to build our life and our family, and we are so immensely grateful for that."
— Carly & Brad S.
"I am a first-time home buyer and I can't rave enough about working with Brandi! She is the perfect balance of professionalism and genuineness. For a first-time buyer, everything involved can seem overwhelming. However, Brandi's knowledge and confidence, combined with a humble and patient approach, completely dispelled any potential for anxiety. Her care and understanding during the entire process was beyond compare. She went above and beyond in every way! I truly can't recommend her enough."
-Sasha B.
"Buying a home means that you spend a lot of time communicating with your agent. Working with Brandi has been such a treat! She's so on top of things, is an excellent communicator, and is very kindhearted. Brandi has made buying a home so easy. Brandi has not only been our Realtor, but she's also helped walk us through the process of renovating. I can testify that she knows her stuff, as she grew up in the [custom home building] industry, and she went out of her way to make both the buying and remodeling processes smooth."
-Tracy K.
"With a really competitive Denver market, it was easy to get discouraged in the search for our perfect home, but Brandi was a constant encourager, working around the clock for us! She found us the PERFECT home - she really understood what we were looking for and understood us as a couple. I am so grateful for Brandi as a professional and as a person in this world!"
-Rebecca M.
"As a first time home-buyer, I wasn't sure where to start. Within about a week after first contacting Brandi, I had made an offer on the home that I am now living in. Brandi made the entire process a breeze, from showings all the way until closing and beyond. Her help in the negotiation process with all the contracts and back-and-forth was extremely helpful, I couldn't have done it without her!"
-Max P.
"Brandi is not just a realtor. She is a full-service moving concierge. Brandi walked us through every step of the process and continues to work with us even now as we do remodels on our home. Brandi knows every aspect of the housing industry and has a wide network of reliable and trustworthy people to connect you to, from lenders, to handymen, to contractors. Brandi also has a way of explaining things to new buyers that is at our level and very understandable. She is one of the most thorough people I've ever met and truly cares about her clients, even after they've bought their home. She was there for us every step of the way and we don't know what we would've done without her."
-Conor O.
"We worked with Brandi over the summer and found our dream home in the blink of an eye! Initially, we were nervous about the Denver housing market, but our purchase went smoothly thanks to Brandi. She was savvy, knowledgable, thorough, and detail-oriented. Brandi is a skilled listener and counselor, too. We felt totally supported every step of the way and were beyond pleased to wrap up our search and purchase so quickly thanks to her expertise and efficiency. We found our loan agent and handy-person through Brandi as well, and they have been fantastic. I wish we needed to buy more homes so we could work with Brandi again! In sum: she established trust with us immediately and went above and beyond our expectations. We are huge fans!"
-Sonia A.
RENOVATION MANAGER
In addition to real estate brokerage, I lead residential renovations for A.D. Wolff Custom Homes. I manage an array of aspects for remodels — from coordinating sub-contractors to selecting flooring. This first-hand experience brings more technical know-how into my skill set, which comes with me in every real estate endeavor I engage in.
METICULOUS RESEARCHER
Whether you want more insight into your neighborhood's micro market, or you want to know your new property isn't part of a special taxing district, my approach to any real estate transaction is to be as thorough as possible. I want you to know every significant aspect about the property you're investing in, so I'll assist you in preparing for the big decisions by helping you to uncover the details. If I can't provide the information you seek, I'll direct you to an expert who can give you what you need.
INTERIOR DESIGN CONSULTANT
My interior design work goes hand-in-hand with my role guiding clients through their renovation projects. I help you identify the essence of your style so that what may have once seemed too vague to articulate can come seamlessly to life in the unique design of your home.
SALES, PUBLIC RELATIONS & MARKETING PROFESSIONAL
My decade-long experience in sales, as well as a background in marketing & PR for international companies, allows me to tap into an extensive arsenal of tools to market your property and leverage even more resources available when it comes time for you to sell.
LOAN SAVINGS ADVISOR
At Closing, I will gladly provide each of my clients with a tailor-made chart showing exactly how much you have to pay off and when you must do it so you can see how to save thousands of dollars on your loan payments.
REMODEL INVESTMENT COUNSELOR
How can a homeowner turn an investment in their property into a real return? The combination of my experience in both renovation management and home sales offers you a 360° perspective on real estate — from construction to selling — so that you can choose the optimal features for modification in order to gain greater return.
I'm here to help you.
Market Update 2019
CONTACT BRANDI
Let's connect!
West + Main Homes
2632 Blake St, #102
Denver CO 80205
303.587.0911
brandi@westandmainhomes.com